Big Boiler Shop – Fixed Prices For New Boiler Installation
Take the confusion and headache out of choosing which boiler is the one for you when it comes to your home heating needs with a new boiler installation from Big Boiler Shop – the regions best boiler installations company
If you have a broken down boiler, need a replacement upgrade boiler system in Sheffield, Chesterfield, Barnsley, Doncaster, Rotherham or beyond, we can help.
The #1 choice for new boiler installation
We are the perfect, industry leading choice for boiler installation in Sheffield, South Yorkshire and North Derbyshire if;
you have a broken down boiler
you need a new boiler installation
you are upgrading your heating system
you need a boiler replacement
you want a no hassle, fixed priced boiler quotation
you want brilliant customer service before, during and after your new boiler installation
Our dream is to bring unrivalled customer service to the heating installation industry. We bring together our teams' many years of gas engineering experience and a constant development of customer service to create our unique offer. We aren't like everyone else, we do things the Big Boiler Shop way.
We promise to never sell a product to you that is unsuitable for your needs – we are accredited by all the major leading manufacturers.
In times of emergency, we can have a new boiler installed for you within 24 hours
We are 100% impartial and like other companies do not have an affiliation to any one brand. Our goal is to always advise what is the best boiler installation for you.
New Boiler Installation – what our customers think!
Choosing a provider for your boiler installation can be a minefield! Always see what customer have to say about the business before reaching out. We are delighted with the feedback on our industry-leading reviews and this video from a happy customer!
The key points from this customer testimonial
Very impressed with the quality

Very impressed with the price

We delivered what we said we would deliver at the price and quality expected

The work carried out was very clean and tidy, the level or workmanship was excellent
Contact us today for a new boiler quote for your property or build your own quote here 
New boiler installation quotes
We always recommend you get more than one quote for your new boiler installation. We just hope you invite us to survey your needs. We would love to help.
To book your home survey or simply get advice, if your boiler is broken down and need help quick or if you are a landlord needing to speak about your requirements, please give us a call (0800 170 1889) or email us now on info@bigboilershop.co.uk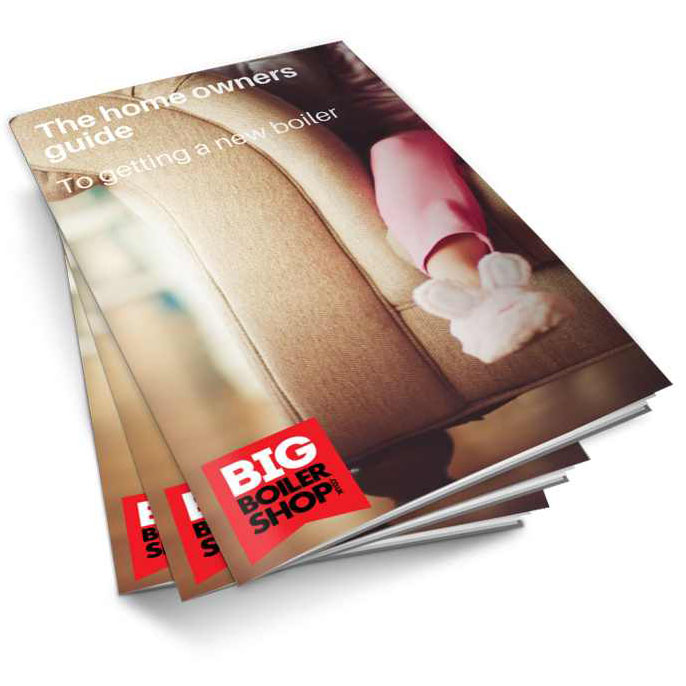 DO NOT BUY A NEW BOILER UNTIL YOU HAVE READ THIS!
Our Homeowner Guide to New Boiler Installation e-book is available for FREE right now. It is full of useful advice and impartial tips and what to look for when shopping for a new boiler, upgrading your system and plenty of information on accessories that come with the modern boiler. Enjoy it, we hope you find it very helpful!

n